Meet Orange County's Creative Workspace
Take your work to the next level.
We provide everything you need to work and give you an engaging and stimulating community to take part in.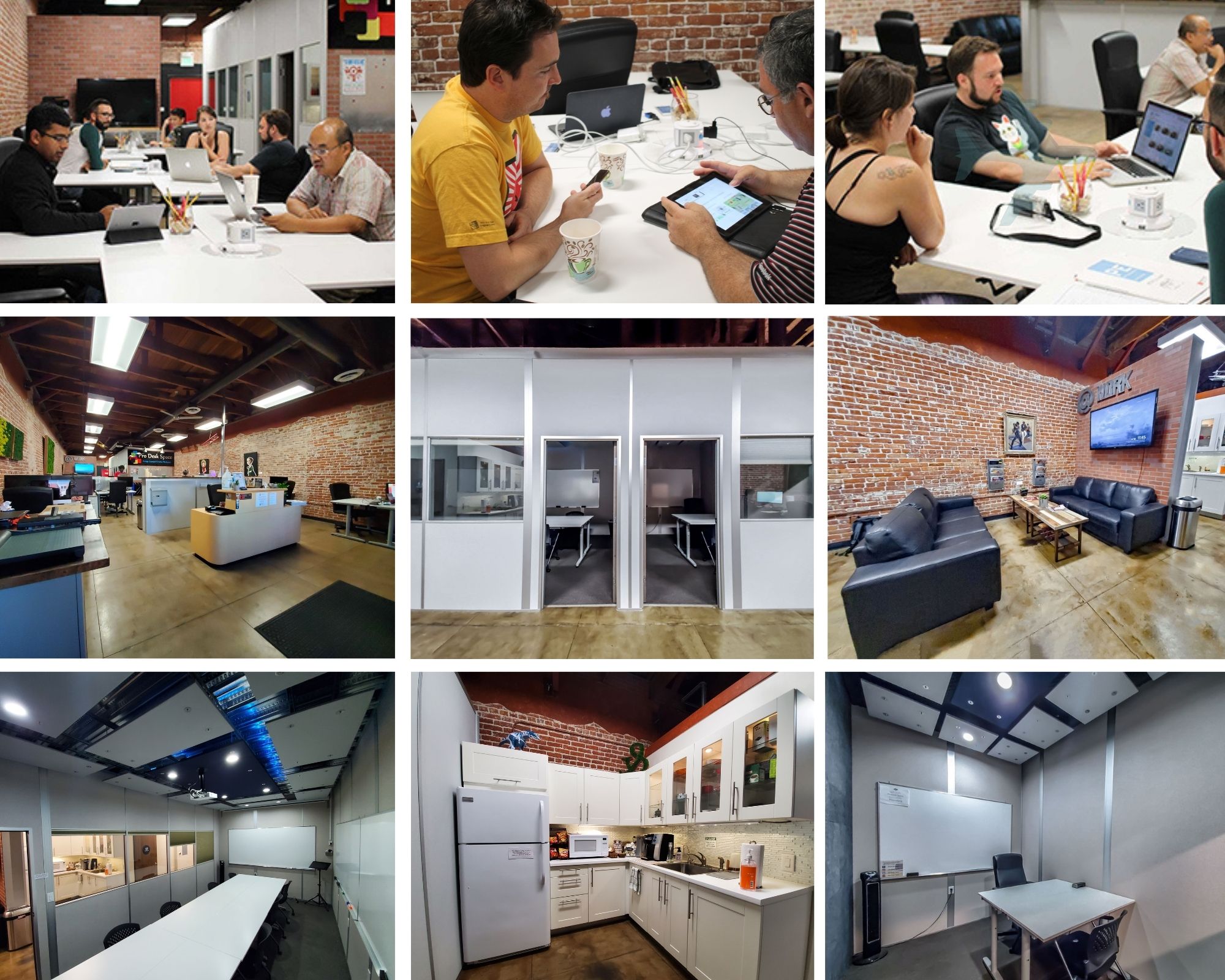 Our Team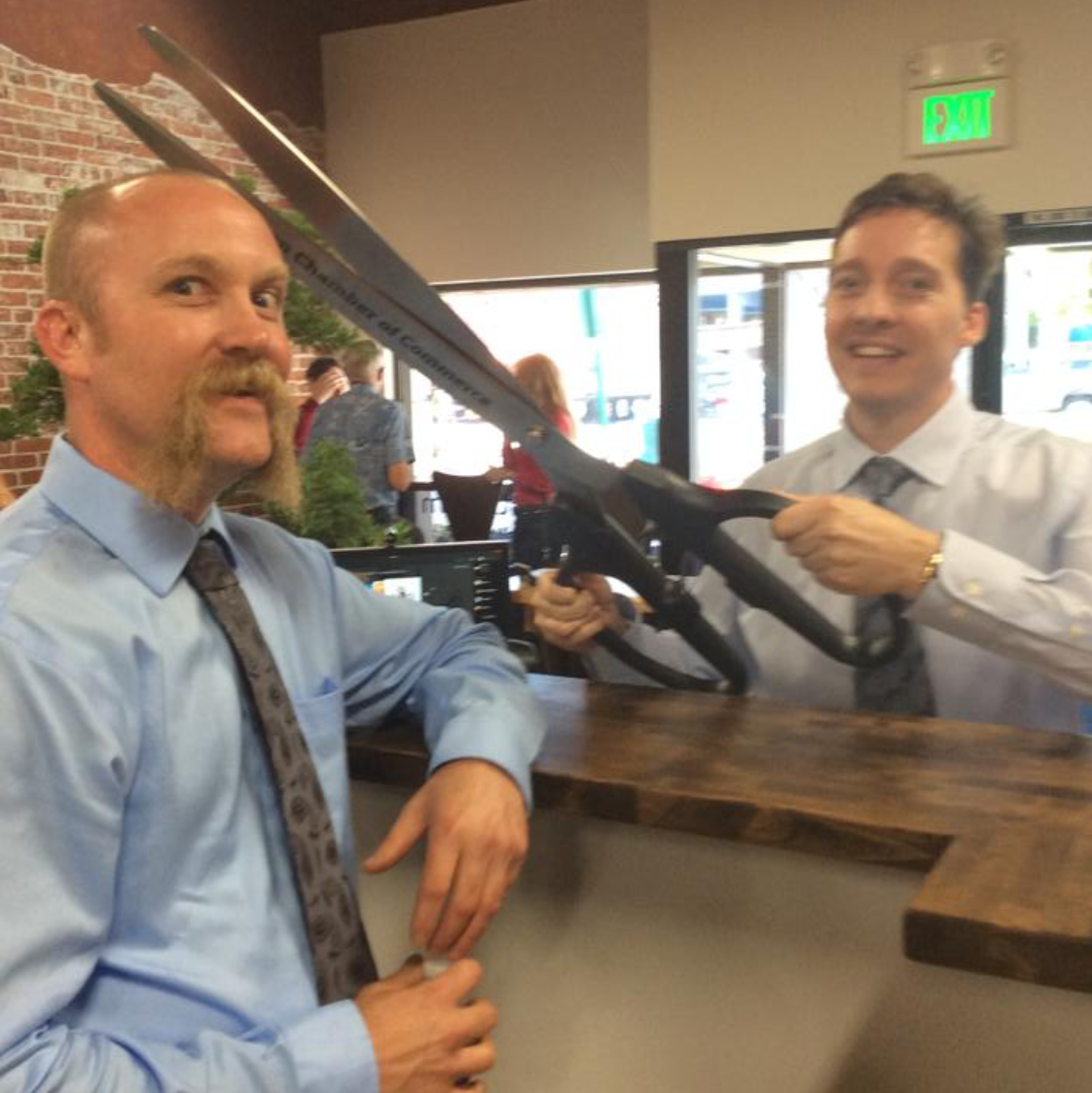 Andy and Jorg – Cofounders at Grand Opening in 2015
Local Businesses Support Us
This review is long overdue. I've been a regular here for nearly four years now.  Simply put:  a GREAT space to work.  The owner, Jorg, is a super cool guy – funny, accommodating and always willing to help.  Sam, who handles the day to day, is very sweet and also always willing to assist.  Great community of people from different backgrounds/industries that work here – e.g., tech, marketing, law, accounting, real estate, and education.  The meeting room is generally available if you need a space for a private call.  24 hour access in case you need to get an early start or burn the midnight oil.  Perfect location in the heart of downtown Fullerton that is within walking distance to the Fullerton train station, a Fedex, the US post office, and numerous restaurants and coffee shops.  Coffee, snacks and monitors are included here.  I'm lucky to have found this spot!
I was looking for a shared office space in Orange County, with reasonable prices (my employer had a cap on budget), ample street parking, and a good location. I FOUND IT! I reached out to the owner on Yelp and he was so responsive and friendly! Pro Desk Space is located in the center of Downtown Fullerton. You can walk to so many cafes, restaurants (like Seoulmate), and boutiques (Buffalo Exchange)! I've been a member here for 4 months and I love it.

PERKS
– Full size monitors with HDMI cables ready for use  (a lot of other shared spaces charge extra for this!)
– Each desk is equipped with USB and charging ports
– Excellent wifi that never drops (the owner is an IT professional)
– Beautiful brick walls as a backdrop for professional video conference calls
– Snacks, coffee, tea, microwave
– Very clean and tidy space
– 2 full bathrooms
– 1 large conference room and 1 small meeting room
– Flexible daily/monthly plans
– Hosted meetups for networking and more learning!
– Discounts from neighboring businesses
– Printers of all kinds: 3D printer, laser color/black printer, large format printer for photography
– So many Poke stops nearby for when you need to take a little break from work
This is a wonderful space! Bright, airy, and open–great for a few days a week or a full-time work space.

I highly recommend it
Very friendly owner – Small but cozy place to focus on work not something else :)

I really appreciate the support we get from the Jorg – he is taking care of every issue at office. I am really glad I have chosen here as my work place.
I love this space that Jorg has created. Great space. Great location.  I come to knock out a ton of work at least one time a month.
We Support Local Businesses Too!